SEARCH ARTICLE ARCHIVES
Enter search keywords

Showing 1-30 of 2080 Articles
08/02/2011 - 2011 Hawkeye 10 All-Conference Baseball
First Team (* unanimous selection) Pitchers: *Taylor Kaufman, Glenwood, 12 *Chris Halbur, Kuemper Catholic, 10 *Zach Larrison, Lewis Central,
More...
08/01/2011 - St. Albert Invited to Join Hawkeye 10
St. Albert High School in Council Bluffs has been invited by conference officials to join the Hawkeye Ten. Harlan Activities Director
More...
08/01/2011 - Atlantic Little League Receives $500 Donation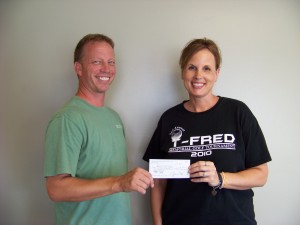 More...
07/18/2011 - Atlantic Boys Win Iowa Games Hoops Crown
A group of Atlantic high school students teamed up to win the 5-on-5 varsity boys basketball title at the Iowa Games. Playing on Saturday,
More...
07/16/2011 - Atlantic Golfers Honored
Atlantic golfers Senior Kristen Schuler and Freshman Brooke Fletcher wereboth named to the 3A West District golf team for the spring season.Kristen
More...
07/14/2011 - H-10 Softball All Conference
Hawkeye Ten All Conference Softball 20111st Team:Molly Bryan Glenwood
More...
06/11/2011 - Trojans Win Own Babseball Tourney
Atlantic beat Perry 4-3 in their first round game of the Trojan Baseball Tourney Saturday as Gunnar Blum tossed a complete game. In the
More...
06/08/2011 - Trojanns Fall To Harlan
Harlan 8, Atlantic 0 1 2 3 4 5 6 7 R H EHAR 1
More...
06/08/2011 - Trojans Knockout Cyclones Early
Atlantic used an onslaught of singles to beat down Harlan 14-4 Tuesday night in a Hawkeye 10 conference home game that ended in five innings
More...
06/07/2011 - Boys Top Clarinda
Atlantic hit the road and hit Clarinda Monday night. The Trojans pounded out a 10-1 win over the Cardinals. Chris McVey tossed a
More...
06/06/2011 - Trojann Softball Tourney Results
ATLANTIC TROJANN TOURNAMENT GAME ONE: Tri Center 7, Atlantic 5 1 2 3 4 5 6 7 R H E Tri 0 3 1 0 0 3 2 9 4 3
More...
06/06/2011 - Trojans Down Huskies
The Atlantic Trojans baseball team defeated Winterset Saturday 13-3 in 5 innings. Gunnar Blum threw a complete game to get the win for the Trojans.
More...
06/06/2011 - Liz Metheny Has Great Tennis Season
Coach Shawn Petersen says: Liz Metheny of Atlantic placed 7th overall in Singles at the 2011 Class 1A State Tennis Torunament held in Waterloo
More...
06/06/2011 - Trojann Tracksters Earn Academic Awards
The 25 members of the Atlantic girls track team are being honored by the Iowa Girls High School Athletic Union. Coach Bruce Henderson reports
More...
06/02/2011 - Girls 1-A State Tennis - Thursday
Class 1-A Singles First Round: Elizabeth Metheny (Atlantic) defeated Amanda Stefanik (Oksaloosa) 6-3, 6-1Sarah Dalton (Dubuque Wahlert) defeated
More...
06/01/2011 - Trojann Rally Falls Short at Kuemper
Kuemper Catholic 9, Atlantic 8 ATL 0 1 1 1 1 4 0 - 8 10 6KC
More...
06/01/2011 - Knights Shut Down Trojans
Atlantic struggled at the plate in a 12-2 five inning loss at Kuemper Catholic Tuesday night. The Trojans could only muster two hits, one
More...
06/01/2011 - Trojanns 8th at State Golf
Class 3-A Team: Charles City wins the team title with a 703, six strokes better than second place Clear Lake. Third was Dubuque Wahlert
More...
05/24/2011 - Boys Soccer Season Ends
BOYS SOCCERClass 2A, Substate 8Carroll 4, Atlantic 1 Harlan 5, Winterset 0
05/24/2011 - Perry Tops Atlantic Girls
Monday Girls SoccerPerry 5, Atlantic 1(Kari Sandage scores Atlantic's goal in the 2nd period on a penalty shotKate Wheatley & Ali Hosfelt
More...
05/24/2011 - Trojanns Open with Road Win
Monday SoftballAtlantic 7, Clarinda 2(Trojanns score three in 6th inning and three in 7th to rally for win. Katie Groves was the winning
More...
05/23/2011 - Trojann Golfers Advance to State
Region 2 at Winterset at Lake View Country Club ADM – 364 – State Qualifier Atlantic – 383 – State Qualifier Ballard
More...
05/21/2011 - Saturday State Track Results
Girls Sprint Medley Finals5th — Atlantic (Mackenzie Holmes, Kari Sandage, Melanie Nielsen, Alex Hartwig) 1:51.94Girls 1500 Finals13th —
More...
05/20/2011 - Friday State Track Results
Boys Long Jump Finals11th -- Dalton Franken 20-0.754 x 200 Finals8th -- Atlantic (Melanie Nielsen, Sam Peterson, Kari Sandage, Alex Hartwig)
More...
05/19/2011 - Thursday State Track Results
Boys 4 x 800 Finals 16th — Atlantic (Parker Hoye, Trevor Knuth, Luke Karamitros, Blake Esbeck) 8:16.58 Boys Discus Finals8th — Tyler
More...
05/19/2011 - Tigers Edge Trojanns
5/19/11 at Atlantic Carroll 2, Atlantic 0 Both Tiger goals scored in the first half. For Atlantic, Kate Wheatley led the way
More...
05/17/2011 - Girls H-10 Tennis Championships
Girls Hawkeye 10 Tennis Meet at Glenwood Final Team Standings:1. Red Oak 282. Shenandoah
More...
05/16/2011 - Trojanns Kick Riverside
Atlantic exploded for three second half goals in a 4-0 win over Riverside in girls soccer Monday night in Atlantic. Kari Sandage scored
More...
05/16/2011 - Trojann Golfers Advance to Regionals
Class 3-A District at Nishna Hills Golf Course ADM – 366 (Regional Qualifier) Atlantic – 376 (Regional Qualifier) Harlan –
More...
05/14/2011 - Boys Sectional Golf Results
Here are the results from the Sectional Golf held at Atlantic Golf andCountry Club. Team Score Place Creston 318 1st Top two teams go on to Districts
More...
--SITE ARCHIVES--